A Casual Friday
Simple illustration about a girl reading a book during the 60/70s. An assignment to learn how to draw in 1PT perspective and determine value/lighting. Done in grayscale.
This was a 1PT assignment for a class at AAU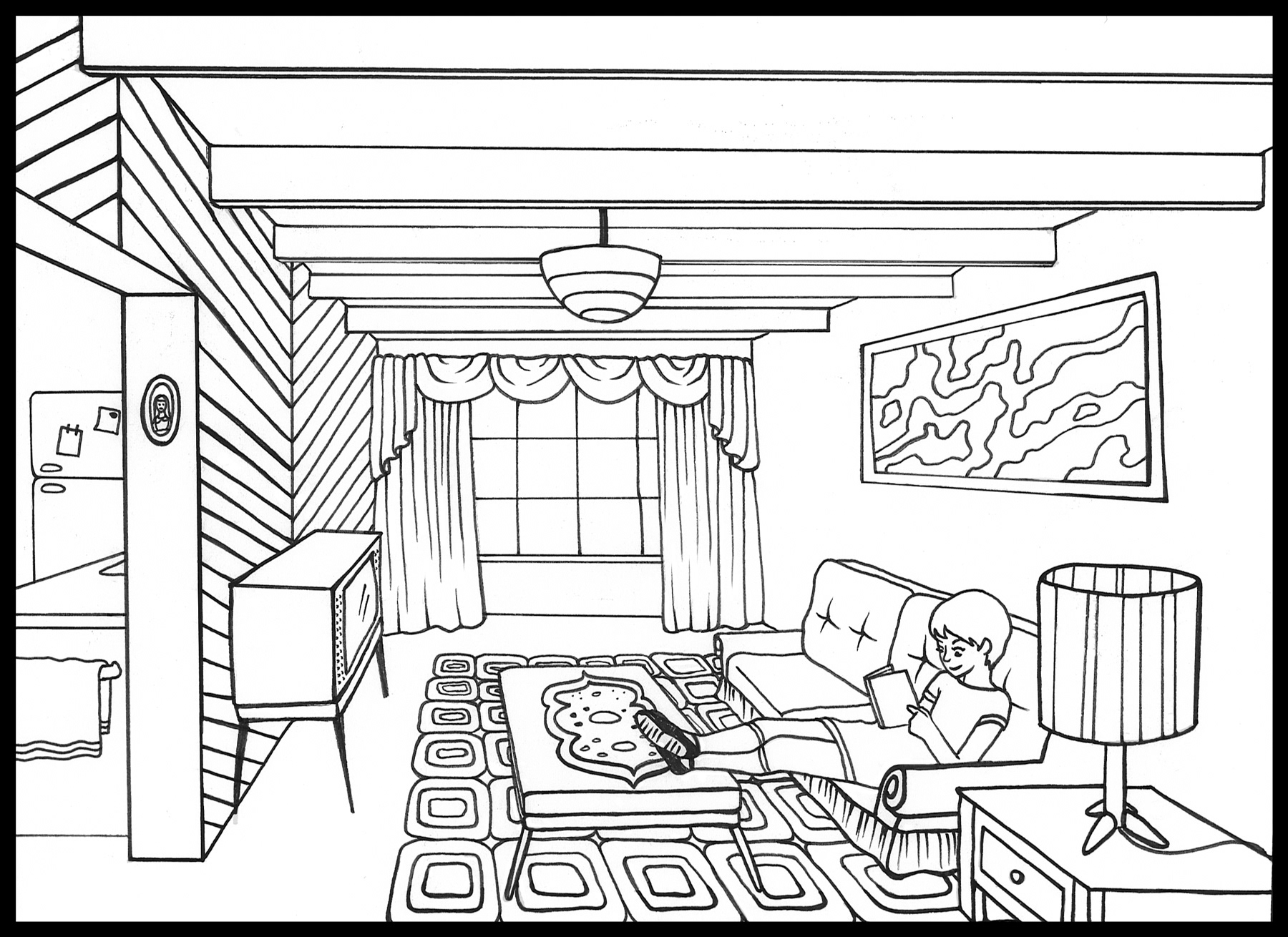 I wanted to convey a comfortable image. An image that I could relate to.
I love reading and some of my inspiration came from the 60s/70s eras of design and architecture. 
The painting on the right was inpsired by Pollock.
It is called "Worlds" by me.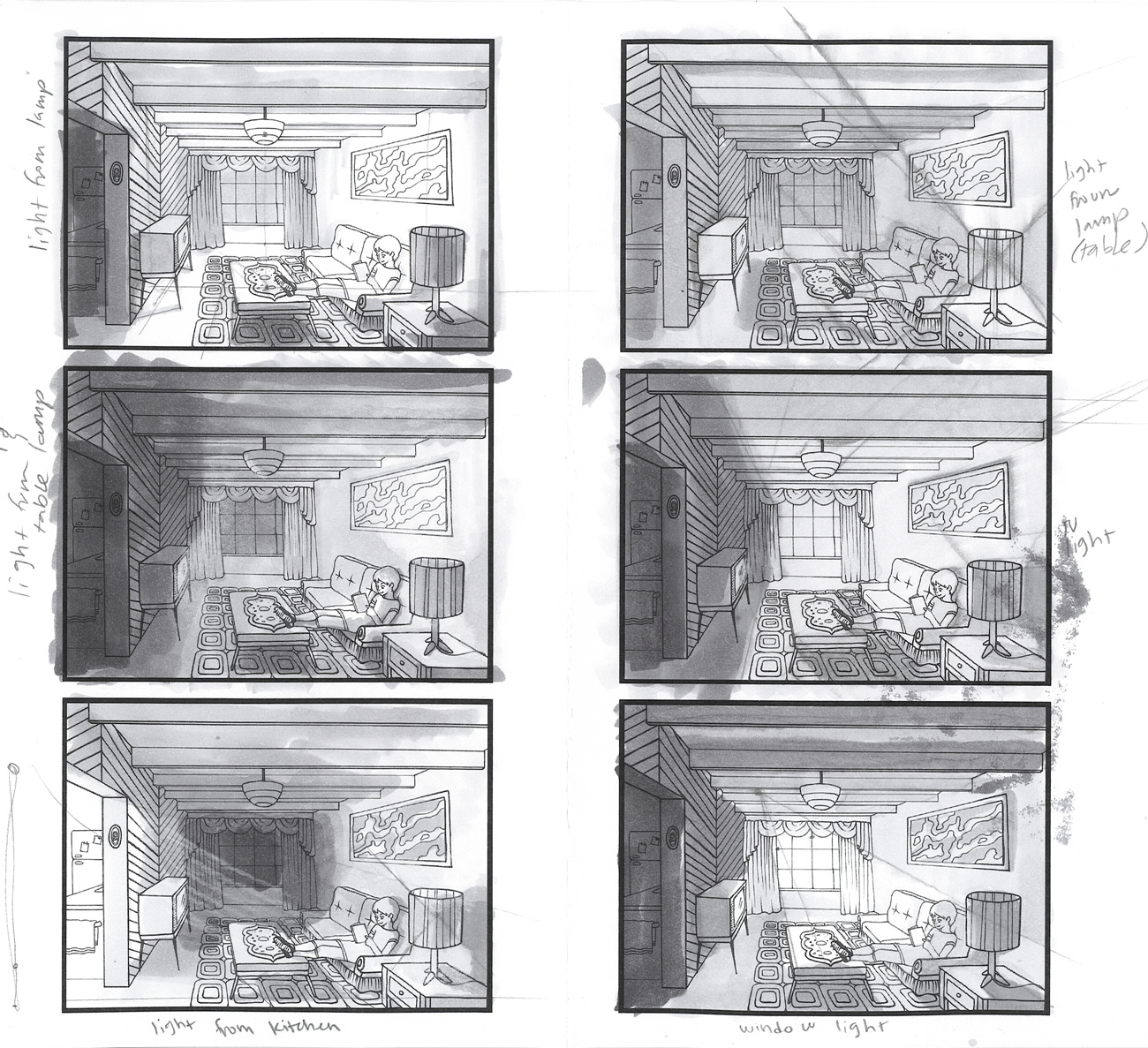 I tried different lightings, natural and local.
I liked them all but I wanted something to make the focal point stand out.